Newly Elected SSLG Officers Take an Oath
Newly elected officers of Tropical Village National High School's Supreme Secondary Learner Government officially took an oath facilitated by Dr. Mark Airon P. Creus, Principal IV, earlier today, June 13.
After the success of the first-ever automated SSLG election for SY 23–24, the declaration of the winning candidates and the oath-taking ceremony happened during the flag raising ceremony.
The majority of the candidates from Wafa Omar's ALPHA Party, one of the two parties, received the most votes during the election.
Omar thanked all the Tropicalian learners who voted for her and her party list and promised to fulfill all the agenda they presented during the campaign period.
The school conducted its first-ever automated SSLG Election in accordance with DM N0.278 s.2023, "Interim Guidelines of the Learner Government Program for the School Year 2023-2024 on June 8–9, 2023, which was attended by grade 7–9 students.
The activity aimed to conduct the SSLG elections in line with the implementation of the Learner Government Commission on Election and Appointments, to elect student leaders who will represent the highest governing body of the students, and to ensure the 100% participation of the teachers and students during the SSLG campaign and election.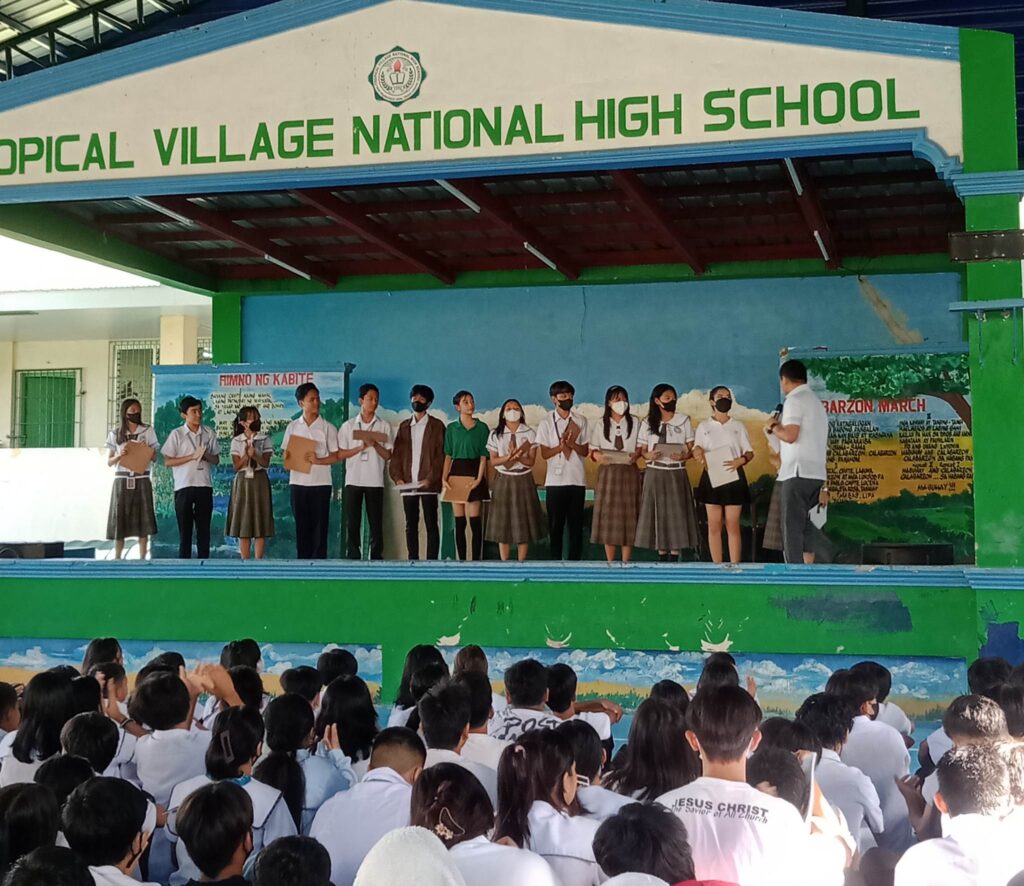 Please follow and like us: