TVNHS Grade 10 Council Convenes Parents' Meeting
The Grade 10 Council, led by their curriculum chairperson, Sir Jhumil C. Marasigan, held a meeting for parents/guardians of our Grade 10 learners, with the consent and full cooperation of our School Principal IV, Dr. Mark Airon P. Creus, and our HT III, Mrs. Mariglo S. Bayot.
The meeting was separated into three sessions: 8:00-10:00 a.m. for parents of Ricarte, Palma, and Del Pilar, 10:00-12:00 p.m. for Rizal, Jacinto, and Trias, and 1:00-3:00 p.m. for Bonifacio, Luna, and Mabini.
Mrs. Angelita Allarey, Guidance Teacher, explained to parents the necessity of precise information on learners' birth certificates and the completion of SF9 and SF10.
Sir Jhumil Marasigan, Grade 10 Curriculum Chairperson, explained the Moving Up Ceremony schedule, venue, and time, as well as the do's and don'ts during the conduct of our End-of-the-School Rites.
Sir Jeffrey Rodil, ICT Teacher shared his insights about making our Moving Up Ceremony more meaningful and memorable to our learners and their family by giving an option whether they are going to have their pictorial or not.
Following the discussion, the school held an interactive open forum in which many issues and recommendations from parents about the upcoming Moving Up Ceremony were answered and addressed.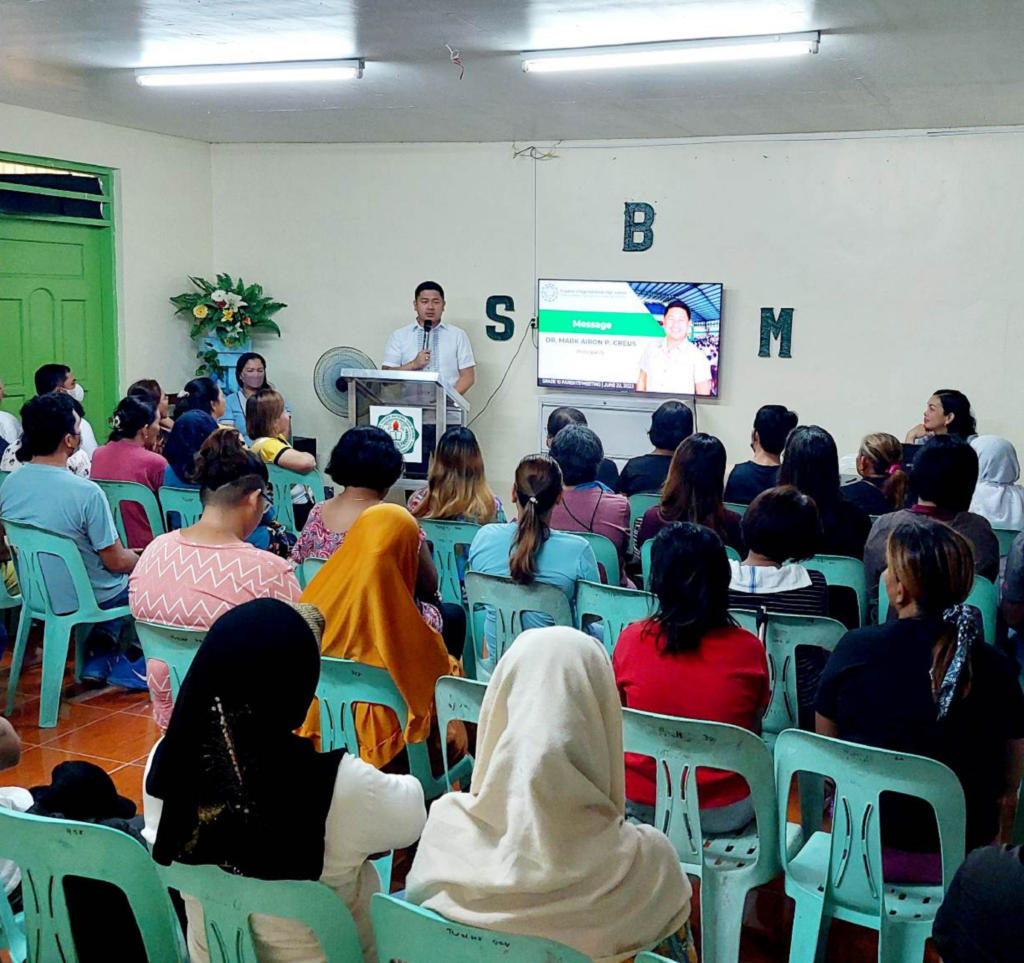 Please follow and like us: