SDO Personnel Monitor ESP, Guidance and ALS Updates
– Lynn T. Dimacali
Dr. Rizal M. Vidallo, Education Program Supervisor-EsP, Mrs. Rosella S. Arellano, Education Program Specialist II-ALS, and Mrs. Marilyn A. Limpiada, Education Program Specialist II-ALS kept track of EsP, Guidance, and ALS updates at the school on January 12.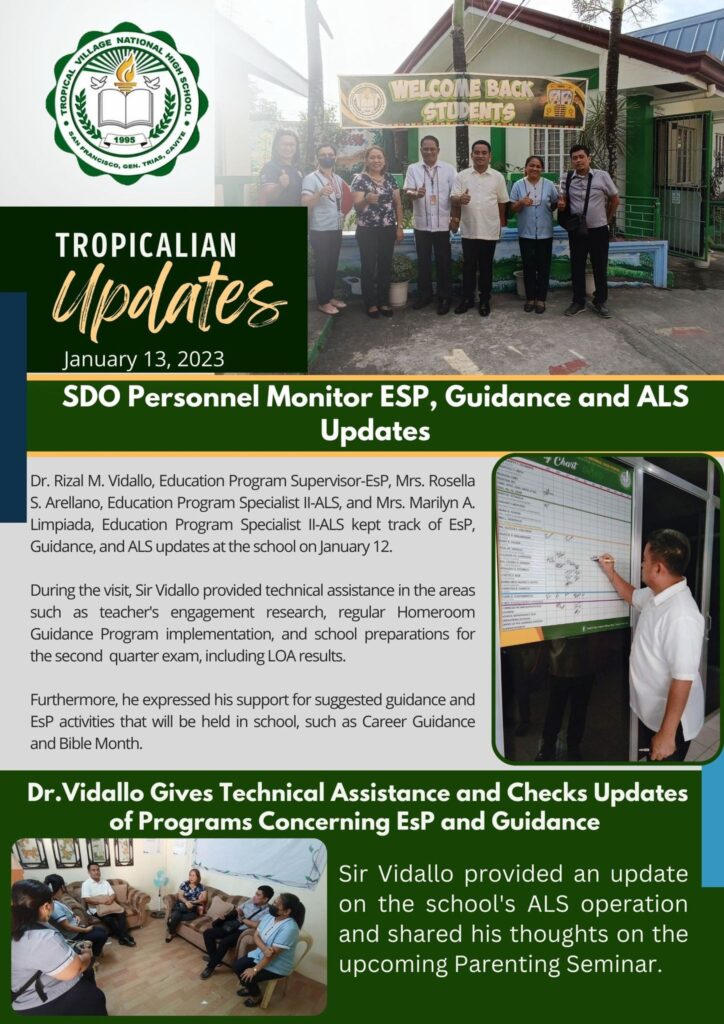 During the visit, Sir Vidallo provided technical assistance in the areas such as teacher's engagement research, regular Homeroom Guidance Program implementation, and school preparations for the second quarter exam, including LOA results.
Furthermore, he expressed his support for suggested guidance and EsP activities that will be held in school, such as Career Guidance and Bible Month.
Please follow and like us: